Get ready, mommas. Shit is about to get weird. And by weird, I mean a strange consistency and foul smelling.
Embrace the mess you are about to experience when introducing solid foods to munchkin. And it will get messy. It's supposed to be messy. Welcome to motherhood. Accept it.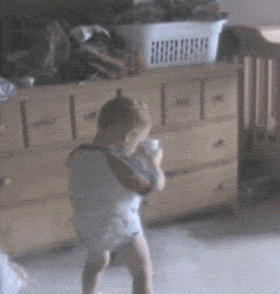 I'm still learning to resist the urge to clean every crumb as my little one explores new textures, smells, and tastes. My daughter particularly loves to play with fruit peels, like bananas and mangoes. Letting her smush and squish to her heart's delight is part of the process. She is also a big fan of holding the spoon herself but hasn't mastered the art of not flinging it everywhere quite yet or whacking herself with it.
Motherhood seems to be a neverending balance of preventing your child from getting hurt while letting them figure out things for themselves. The struggle.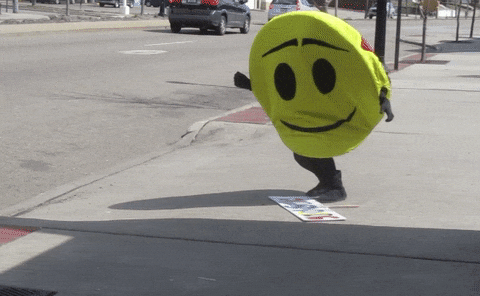 I've been determined to make my own organic baby food ever since I found out I was pregnant.
Making your own baby food allows you to control exactly what your little one is putting into their body and is extremely cost-effective.
When it comes to making your own baby food, there are so many opinions and rules to remember. It's out of control. No peanuts, no honey, no dairy, no sugar, no meat…I'M STRESSED.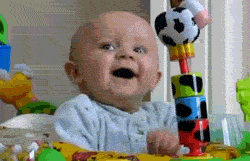 First of all, let's all take a deep breath and remember it's not that serious. You have the most important tool right off the bat: a momma's intuition. Do a little research and follow what feels right for you and your baby's journey.
If making your own baby food is part of that journey, here are some tips and tools that helped me:
Unless you plan to mash everything by hand, a decent food processor is a must. After a lot of research, I decided to go with the Cuisinart FP-12BKN Elite Collection 2.0 12 Cup Food Processor, Black. It's easy to use and clean, durable, and works like a champ.
I am also a big fan of these Elacra Baby Food Storage Freezer Containers. I've made do with the set of 10 for now but would suggest getting at least 20 total so you aren't scavenging for containers. This allows me to make her food for the week (or month depending on how many you have) all at once and store it in the freezer. Stick them in the fridge to unthaw overnight and BOOM. Ready to go!

These Nuby Garden Fresh Fruitsicle Frozen Pop Tray were my daughter's FAVORITE when she started teething. I filled them with breastmilk or purees. Be warned, they are messy (this is where the waterproof bibs below come in handy) but if your baby loves them as much as mine did it is well worth it.* Random tip: If you have trouble getting popsicles out of molding, try running it under warm water for a few seconds until you can wiggle it free.

Bumkins SuperBib, Baby Bibs are convenient for eating mainly because you can rinse them out and hang them to dry instead of washing 2,556 bibs. They are also huge and contain the mess slightly.
And finally, if you're anything like me then cooking is not something that comes naturally. Stephanie Middleberg's Big Book of Organic Baby Food is a must-get to ease all your basic cooking question worries. She packs this book full of recipes through different stages, including herbs to compliment each one.
It's not an exact science, but it's been working for us and I don't feel like I'm killing myself making homemade baby food so I feel like it's a pretty good system.
Now that she's been eating different foods for a few weeks, I'm getting more creative with her meals. I let her try bites of my food when she appears interested. I've even channeled my inner momma bird a few times, biting cooked veggies into smaller, more manageable pieces for her. Is that gross? I call it true love. So far she's tried:
Eggs (boiled and scrambled)
Green beans (with lemon pepper)
Apples (with nutmeg and cinnamon)
…and the list grows longer every day. Notice I add thyme, rosemary, and other seasonings to homemade purees. It doesn't just make me feel fancy but is beneficial to the development of their palate.
I would love to hear from you!
What works for your babe? What doesn't work? Favorite and least favorite foods?